Decked-Out Holiday Front Doors
These inviting entries and front porches are gorgeously decked out for the holidays. Check out a few of our favorite dressed-up, lit-up front doors.
Eye-Catching Entry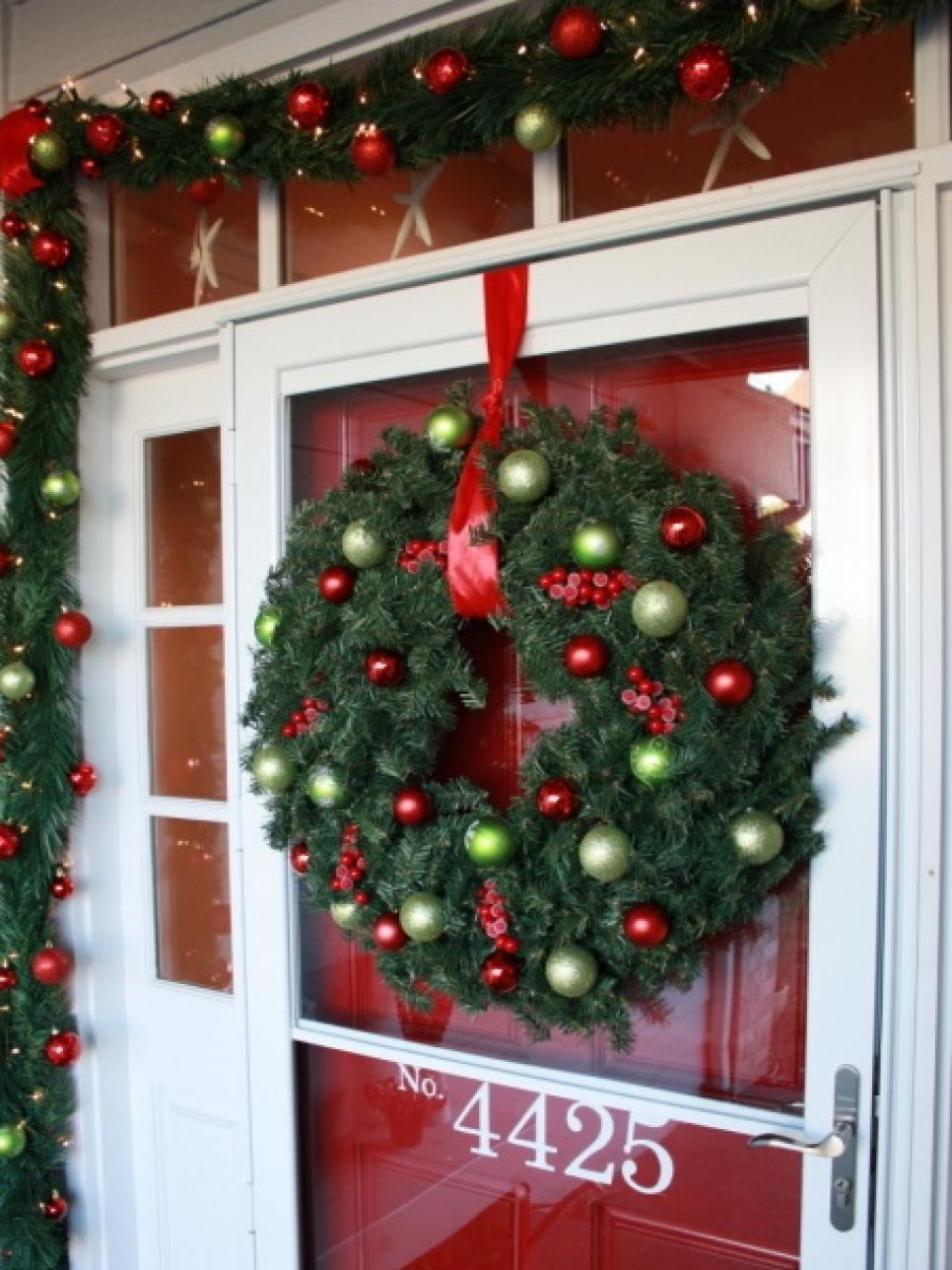 A bold red door is given a touch of holiday flair with framing garland and a matching wreath. Add green and red ornament balls, clear lights and red berries to create a lively and colorful display.
Holiday Cheer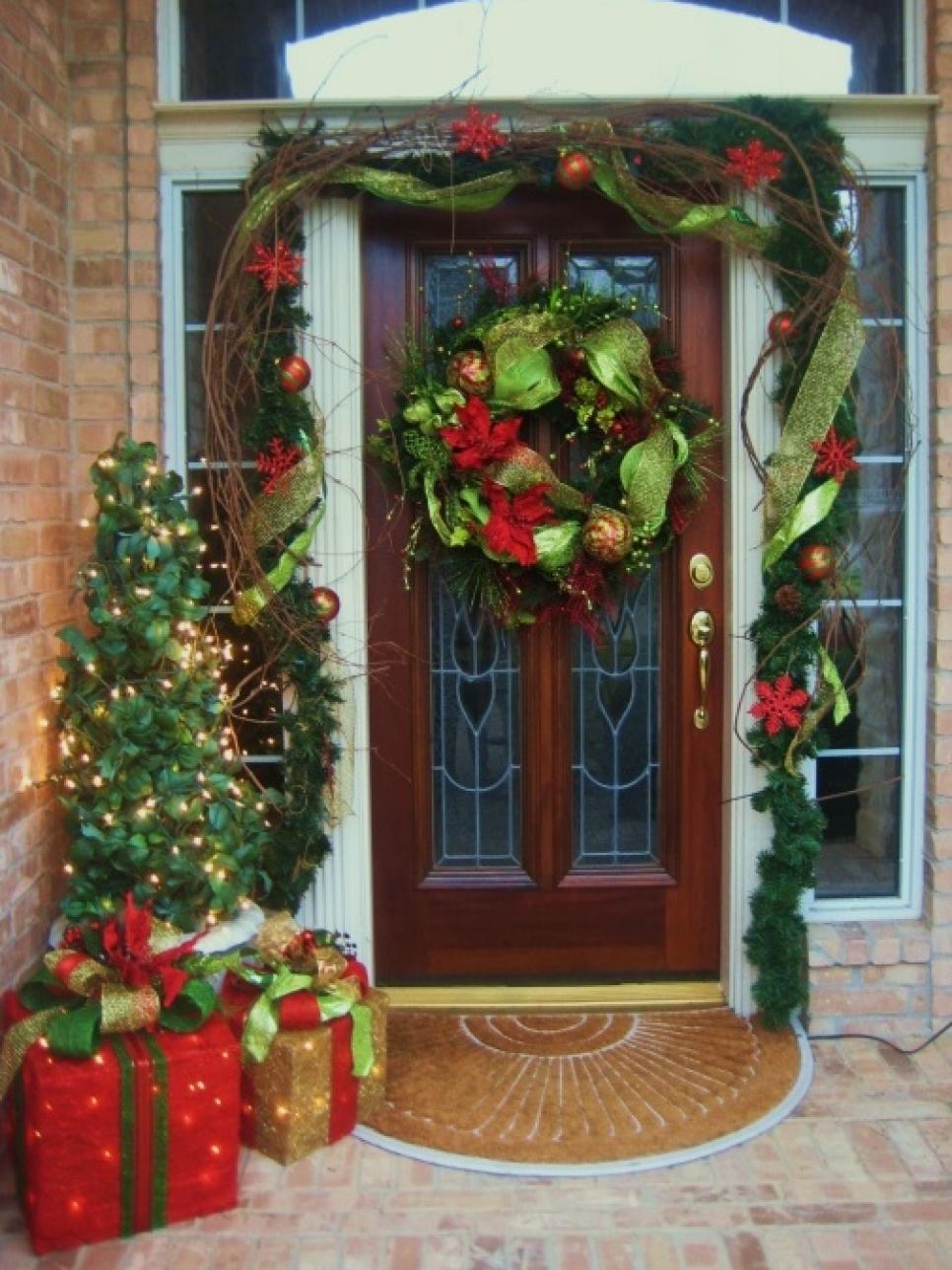 Combine garland with sheer wire ribbon, branches and ornament balls to create a glamorous holiday entry. Decorative packages and a matching ribbon wreath deliver true holiday spirit.
Vintage Decor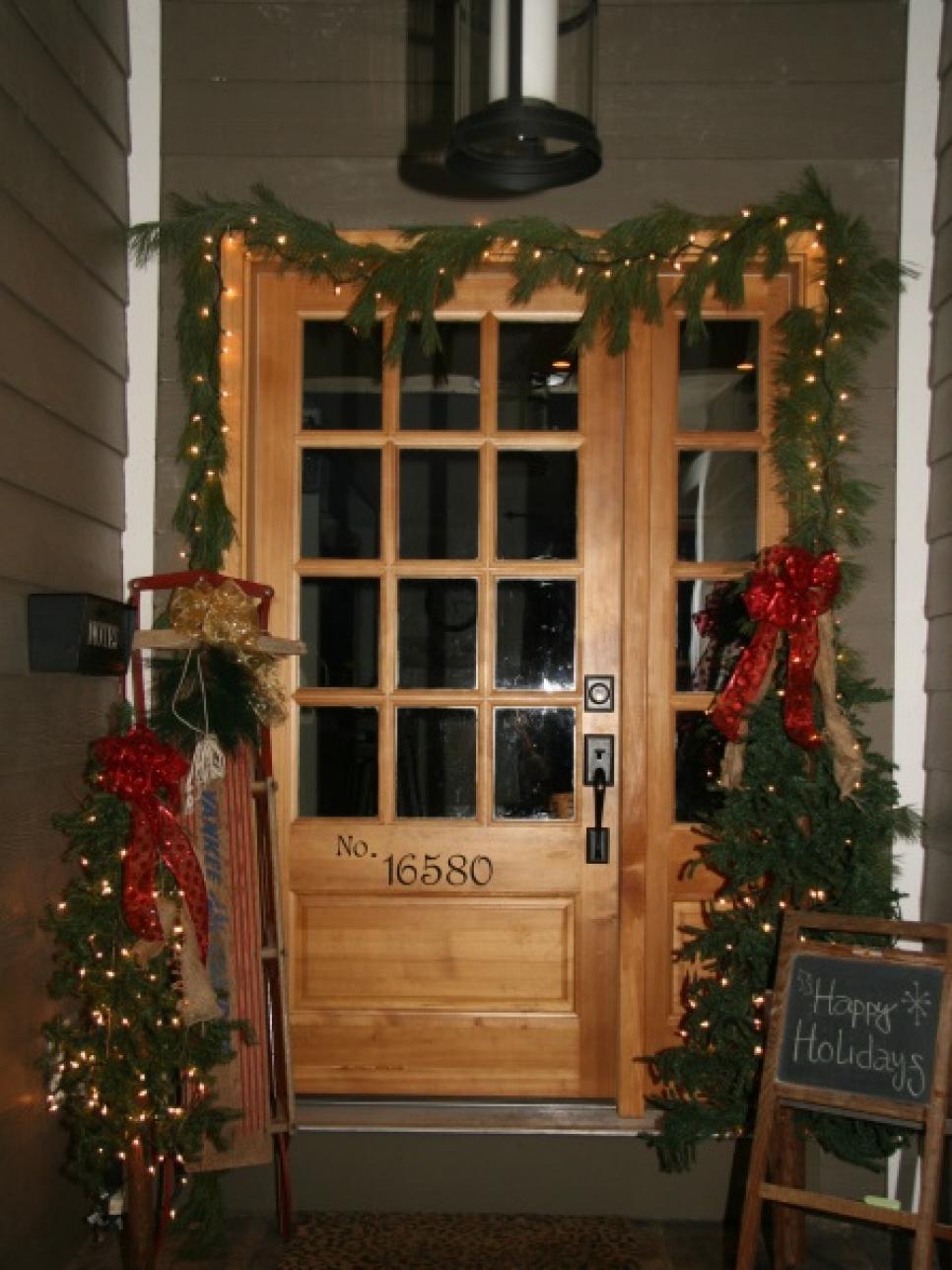 Create an inviting holiday entrance by using vintage finds and plenty of greenery. String lights through the garland and miniature Christmas trees. A vintage sled and chalkboard stand add a creative touch to the festive porch.
Simple Style
A dressed-up mock Tudor door provides a warm holiday welcoming. A lush, fresh-fruit wreath is all that's needed to decorate this gorgeous entryway for the Christmas season.
Dressed-Up Doorway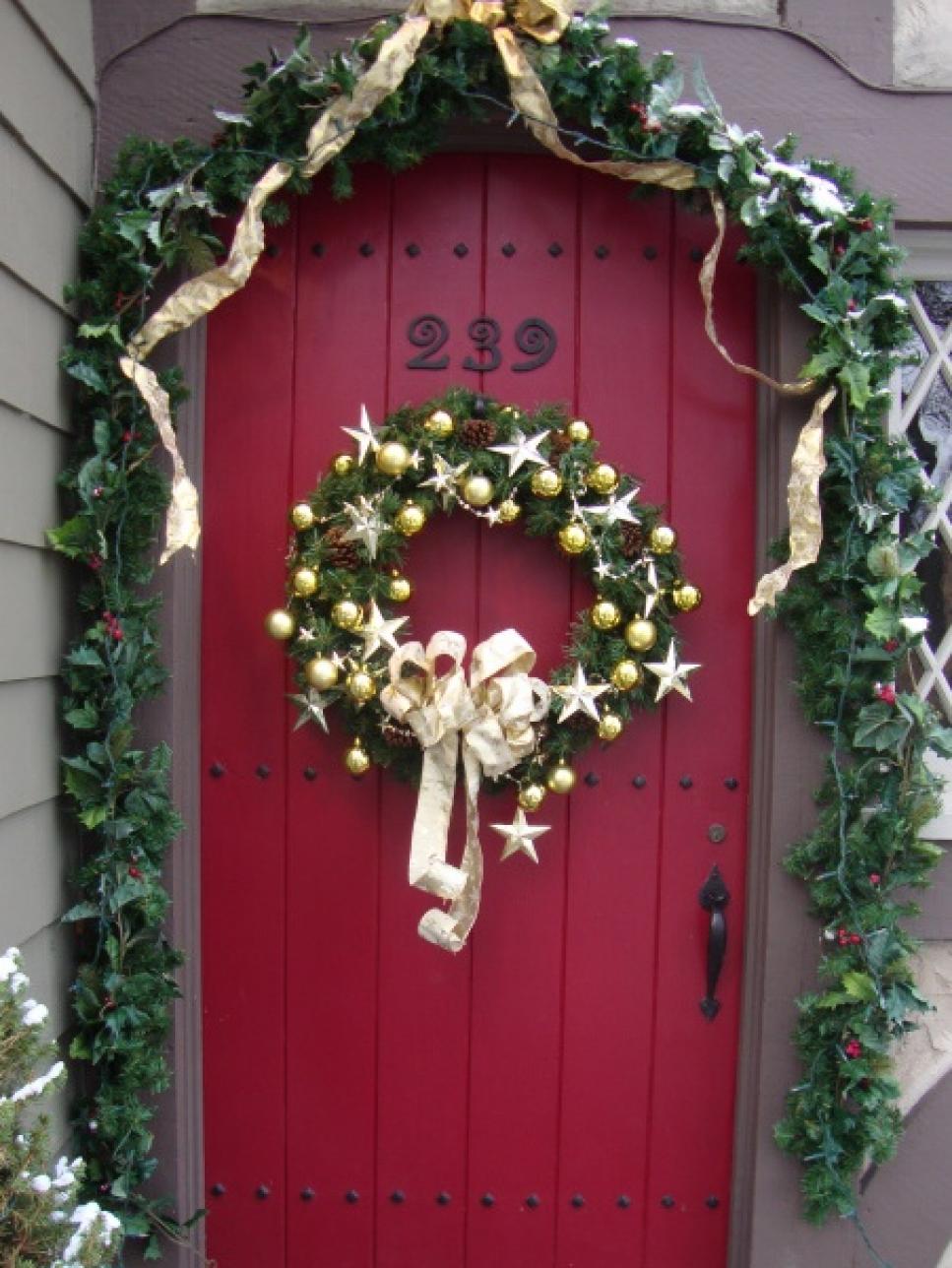 An already stunning red door is dressed up for the holidays with garland and a dazzling gold wreath.  Add holly, various ornaments and gold ribbon as the finishing touch to the front door surround.
Small and Simple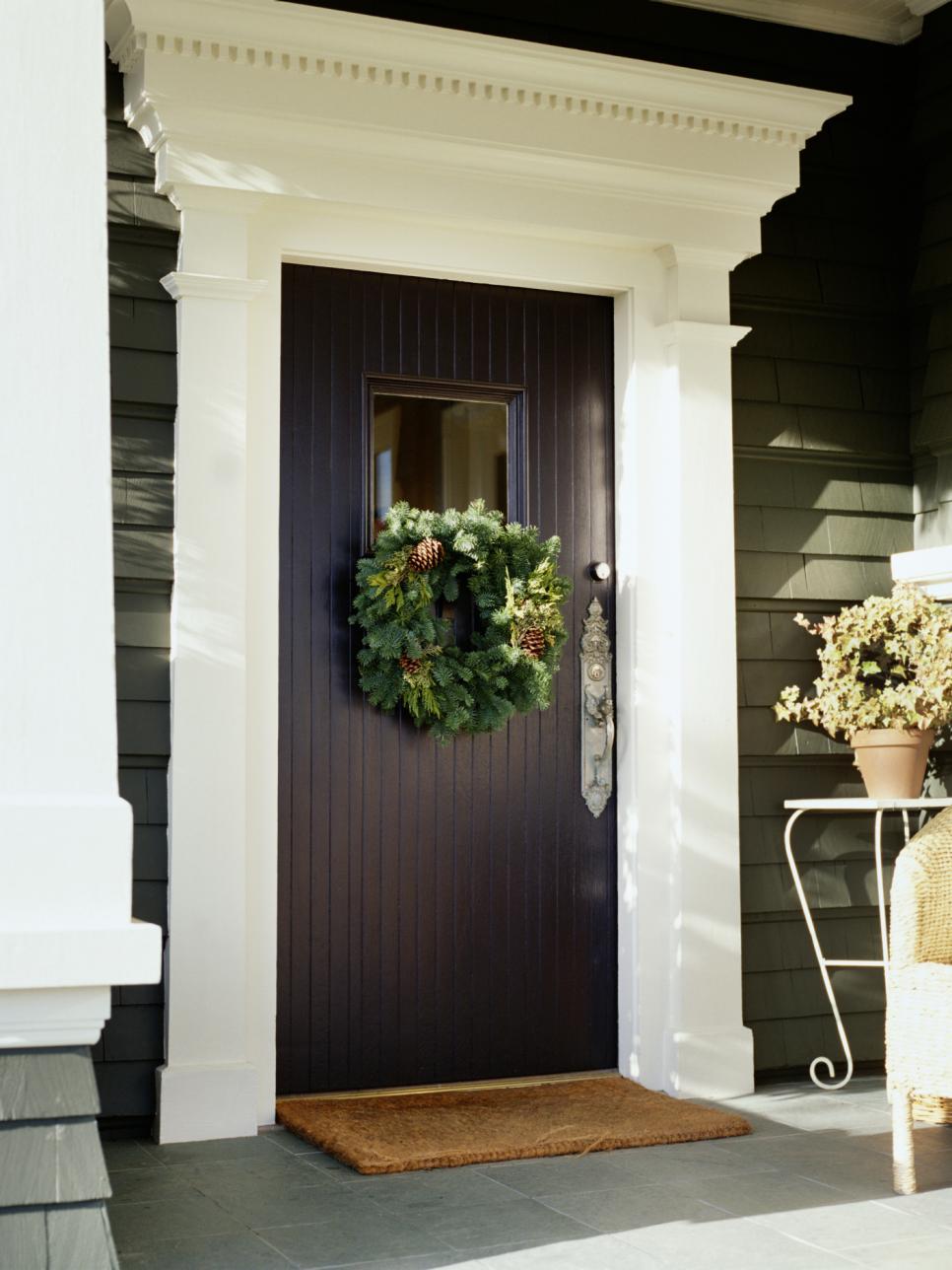 The beautiful simplicity of this front door and porch calls for something equally as calm for the holiday season. A natural green wreath with scattered pine cones is the perfect holiday decor for this home.
White Christmas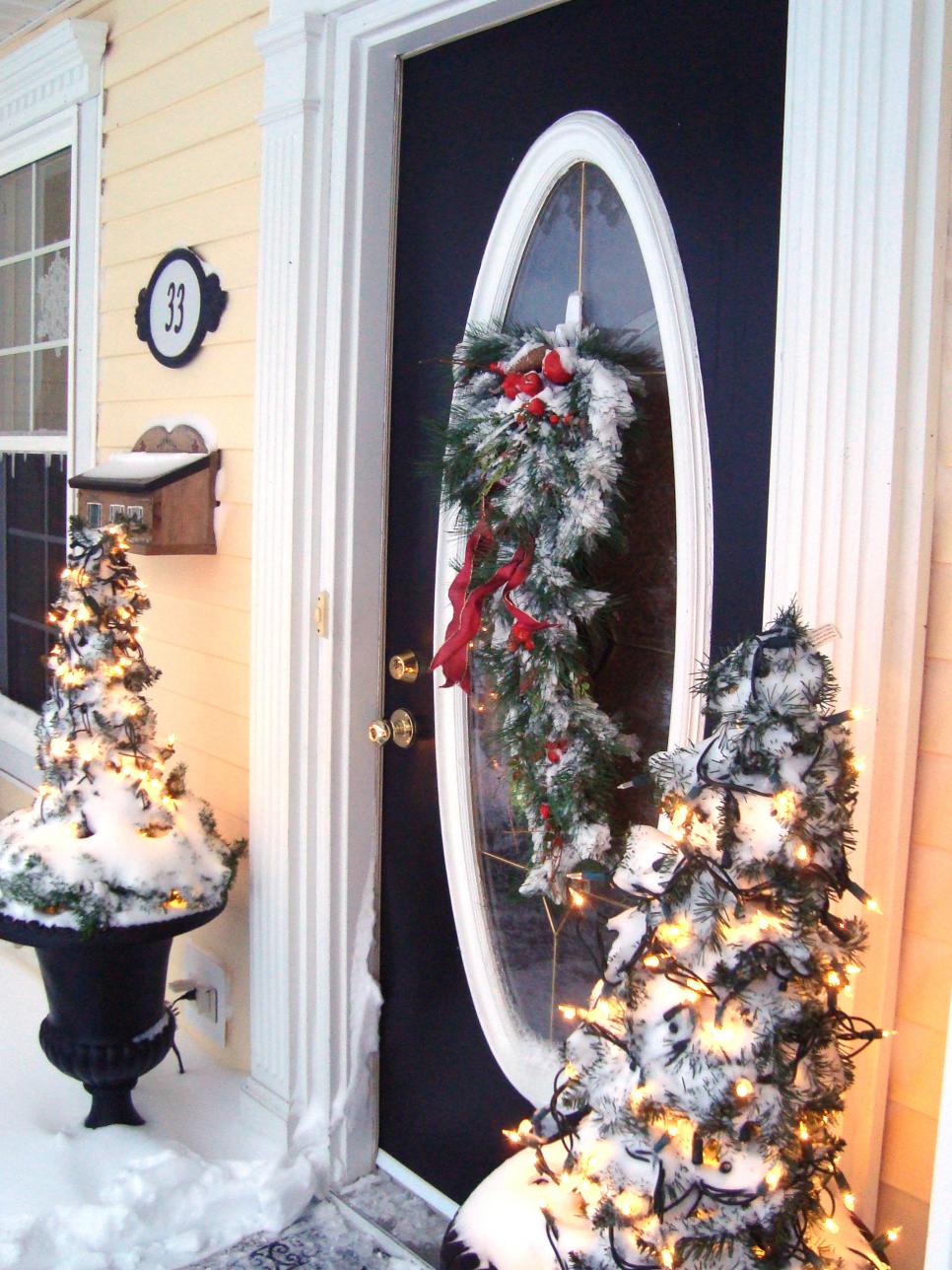 Welcome in a truly white Christmas. Miniature planted Christmas trees were wrapped with lights and paired with a long garland wreath. Hints of red ribbon and berries on the wreath poke out from the snow and provide a pop of color.