10 Coolest Hidden Doors and Secret Passageways
1: 

Home Theater Ticket Booth Hidden Door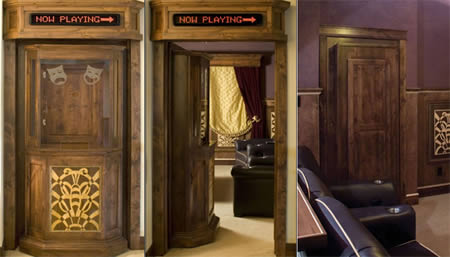 If you are big fan of unique hidden doors and cool home theaters, the Home Theater Ticket Booth combines the best of both worlds. This elaborate hidden door features a programmable, scrolling LED sign built into the top of the frame, while the interior of the hidden door functions like your traditional ticket booth, complete with recessed lighting. On the front of the ticket booth, a detailed wood inlay displays the high level of craftsmanship involved in constructing this hidden passageway, although we'd recommend ditching the frosted comedy and tragedy faces on the front ticket booth glass. For those who intend to staff the ticket booth, or at least fill it with a costume-draped dummy, the interior is accessed through a full sized cabinet door at the back.
2: 

Bookcase Hidden Door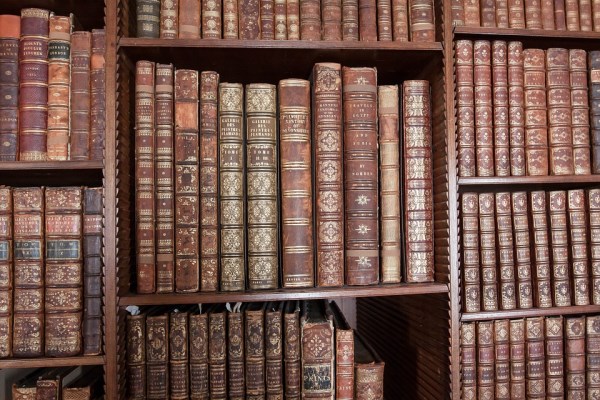 The room showed above is one couples' unusually creative gift to their very excited teenage daughter. The bookcase, holding rows of books, a stuffed dachshund and a volleyball, silently swung outward, revealing a tiny, well-lighted room. Containing a desk, a chair and a laptop computer, it serves as her study area.
3: 

Staircase Hidden Door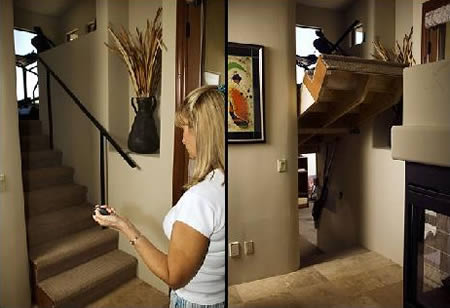 When Louise Kircher, a retired teacher, and her husband, Dennis, a former accounting manager at Boeing, moved into their year-old, 4,300-square-foot contemporary home in Mesa, Ariz., the staircase in the master bedroom was something extra that came with the house. It rises to reveal a hidden room, where she and her husband store an antique bedroom set and a replica of a gilded mummy's coffin. A remote control amazingly lifts an entire staircase out of the way revealing the hidden passage.
4: 

Drawer Hidden Vault

5: 

Mat Hidden Wine Cellar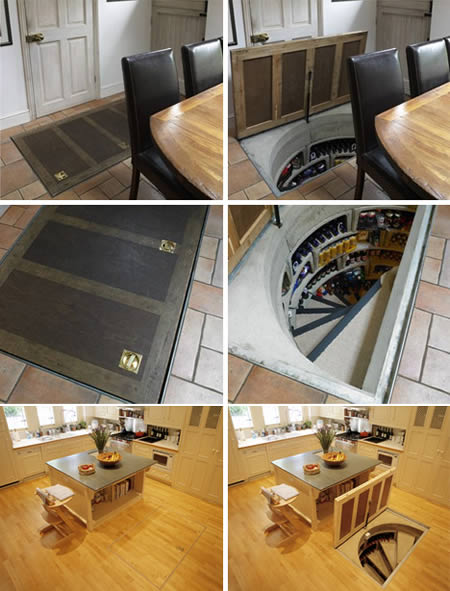 Ever wanted a wine cellar but didn't have the space or money to build one? The cellars are kept at ideal temperatures, insulated on the sides and top. Cool air is piped in and warm air is piped out. Even when no air flow is needed for temperature purposes it is kept moving to keep the air fresh. Customers have had these installed in all kinds of ways, from flush- and hidden-door versions to entrances that intentionally boast their presence.
6: 

Narnia-like Wardrobe Hidden Playroom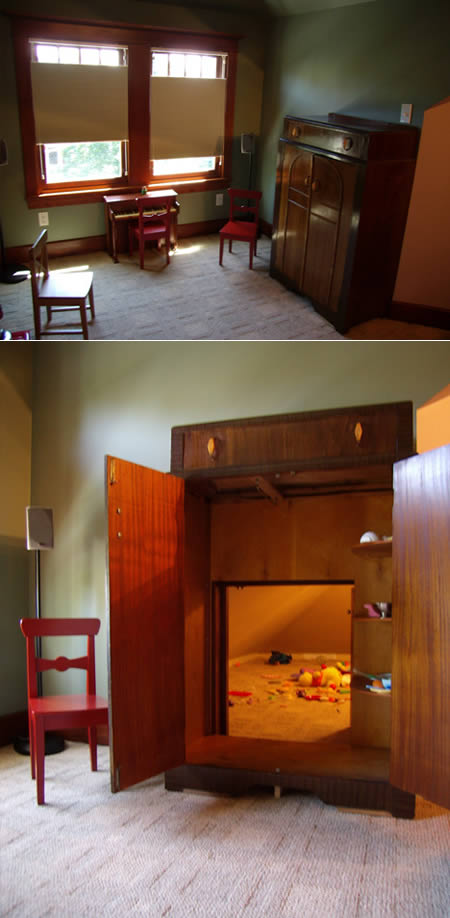 This wardrobe is actually a secret entrance to a playroom. The owner of the house had the wardrobe and figured he might as well add a touch of magic to the house for a pretty amazing result. Sorry, lion and witch sold separately. Still, the stage is set much like many of us imagined when we read the children's classic as kids: a dark-painted room with wood-trimmed windows and antique wooden furniture, with a large dresser that looks strangely both foreboding and inviting.
7: 

Fire place Hidden Door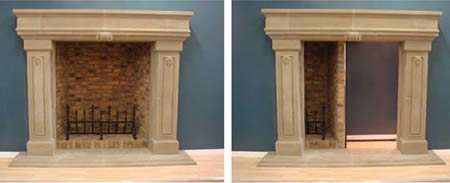 9:

Victorian Façade Hidden Garage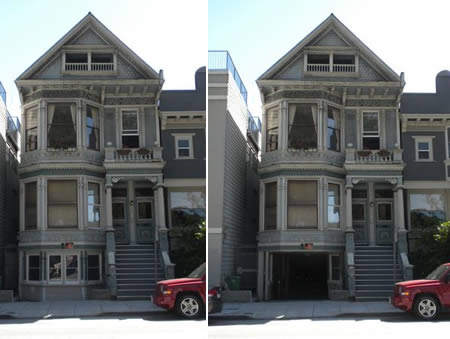 By hiding the space behind a retractable facade indistinguishable from the rest of the historic Victorian apartment house, they were able to avoid running afoul of the city planning department strict appearance codes.
10: 

Painted Wall Hidden Door

 Remember to call The Window Source of Des Moines the next time you need replacement doors and windows!
For another article on doors click here!