4 Ways to Decorate a Door for a Kid's Room
tThe DIY experts created door designs that work with kids' fun personalities. Find what works best for your child and create one together.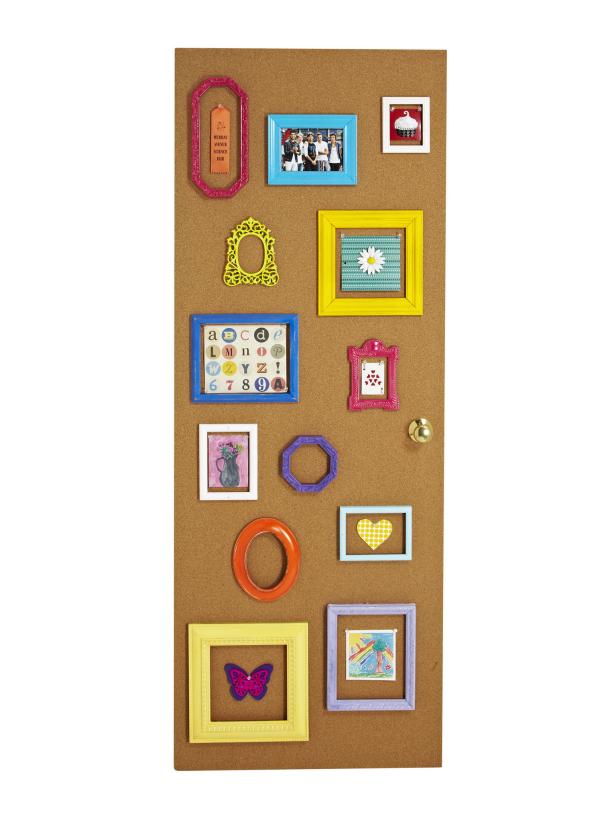 1: Corkboard and Frames
Cut the corkboard the size of the door, then affix it to the door using a multipurpose glue (Elmer's Glue-All). Let dry. Spray-paint small frames from thrift stores . Let dry. Attach the frames to the door using a hot-glue gun.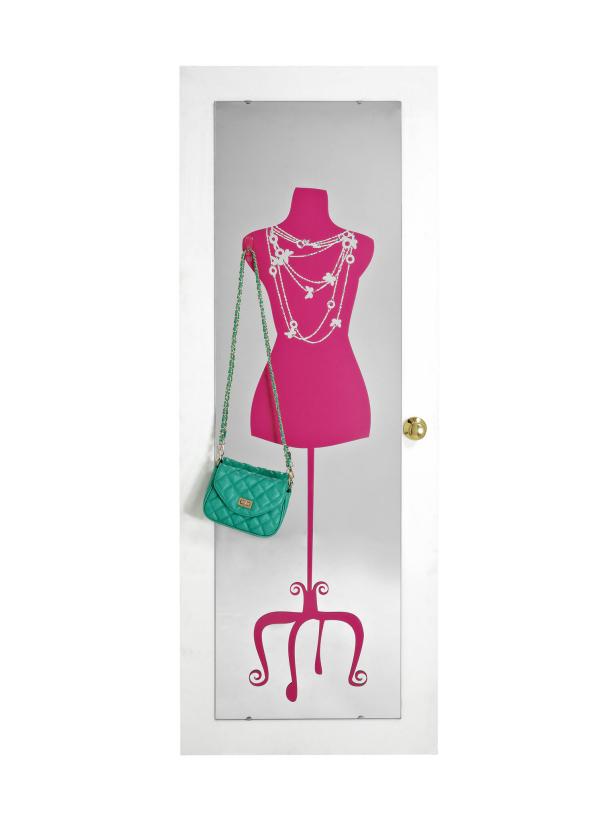 2: Mirror and Decal
Attach the mirror to the door (Liquid Nails Mirror Adhesive and J-hooks). Stick the decal onto the mirror. Attach clear self-adhesive hooks for hanging accessories.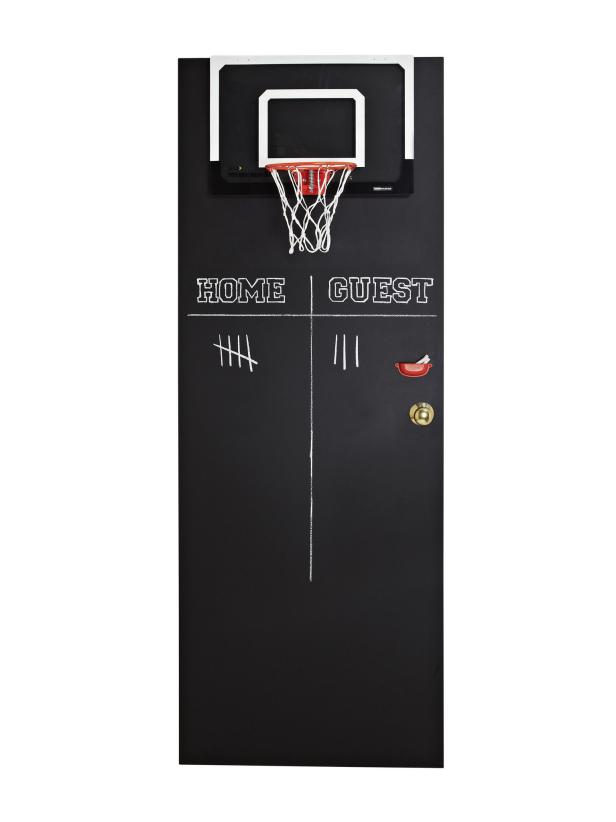 3: Paint and Hoop
Paint the door with black chalkboard paint. Let dry. Assemble the basketball backboard and hoop, and hang it over the top of the door. Spray-paint a bin pull. Let dry. Using a hot-glue gun, attach it upside down to the door to use as a chalk holder.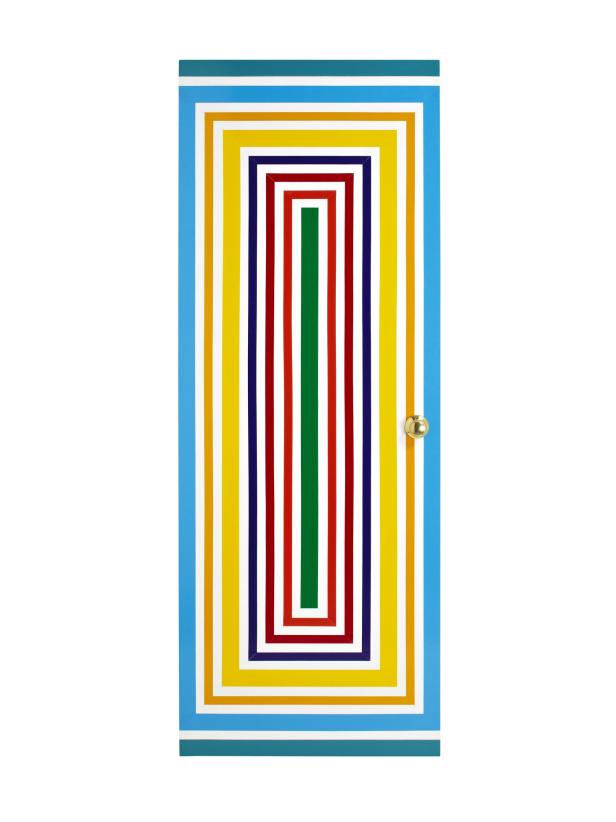 4: Tape and More Tape
Run a single strip of 2″-wide vinyl tape at the top and bottom edges of the door. Starting at the outer edges of the door, use 1″-wide and 2″-wide vinyl tape to create the rectangle design shown. Leave a 1″-wide space between each tape color, and end with a single stripe of 2″-wide tape in the center.