Fabulous Front-Door Wreaths for Instant Summer Cheer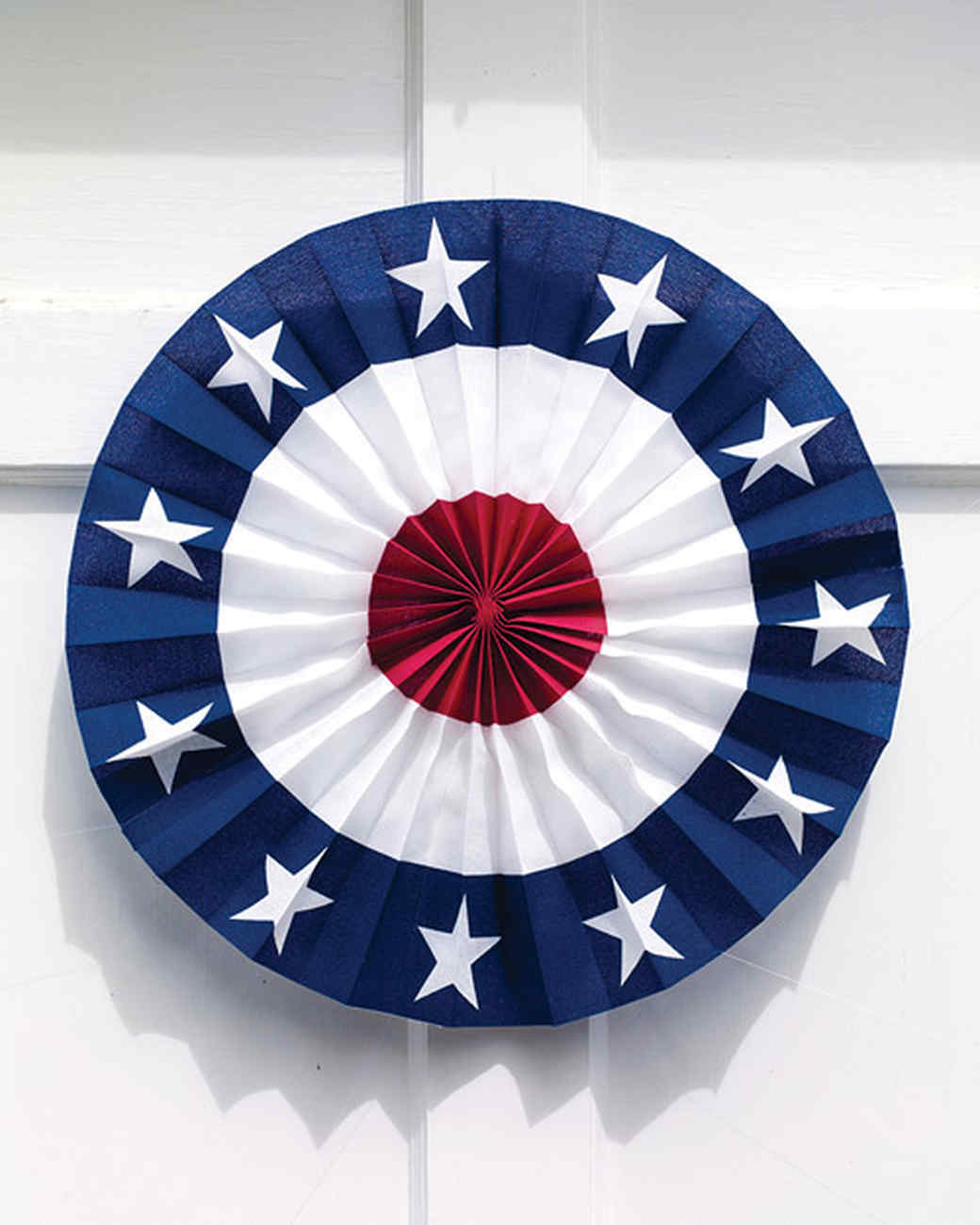 Patriotic Door Medallion
A good wreath doesn't need to be doughnut-shaped! Borrow from the exotic jelly doughnut and make your wreath one unified circle. Use red, white, and, blue bunting for this patriotic "wreath."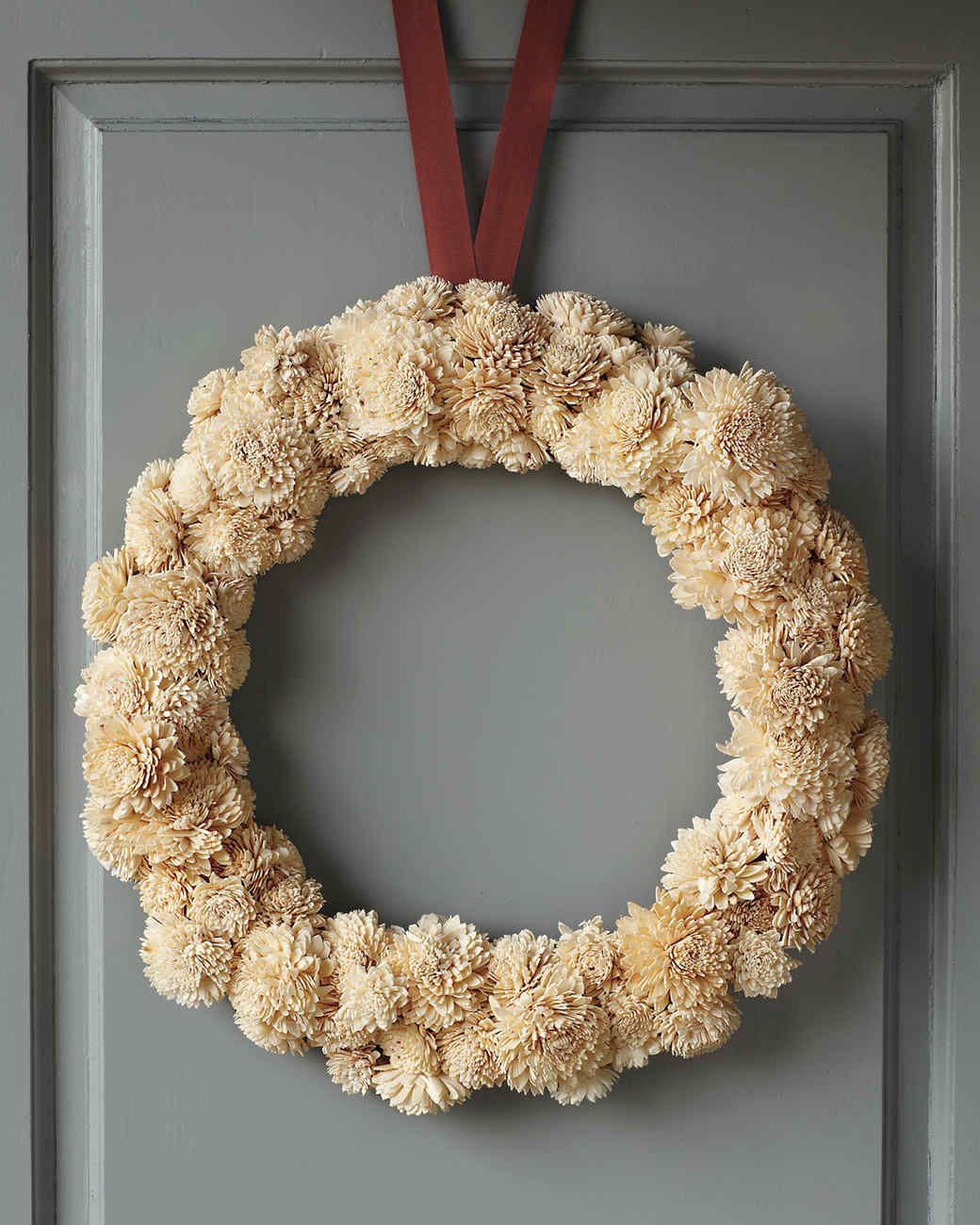 Wood Flower Wreath
Tapioca wood flowers are a subtle and elegant touch for your front door — they recall the sandy color of summer beaches.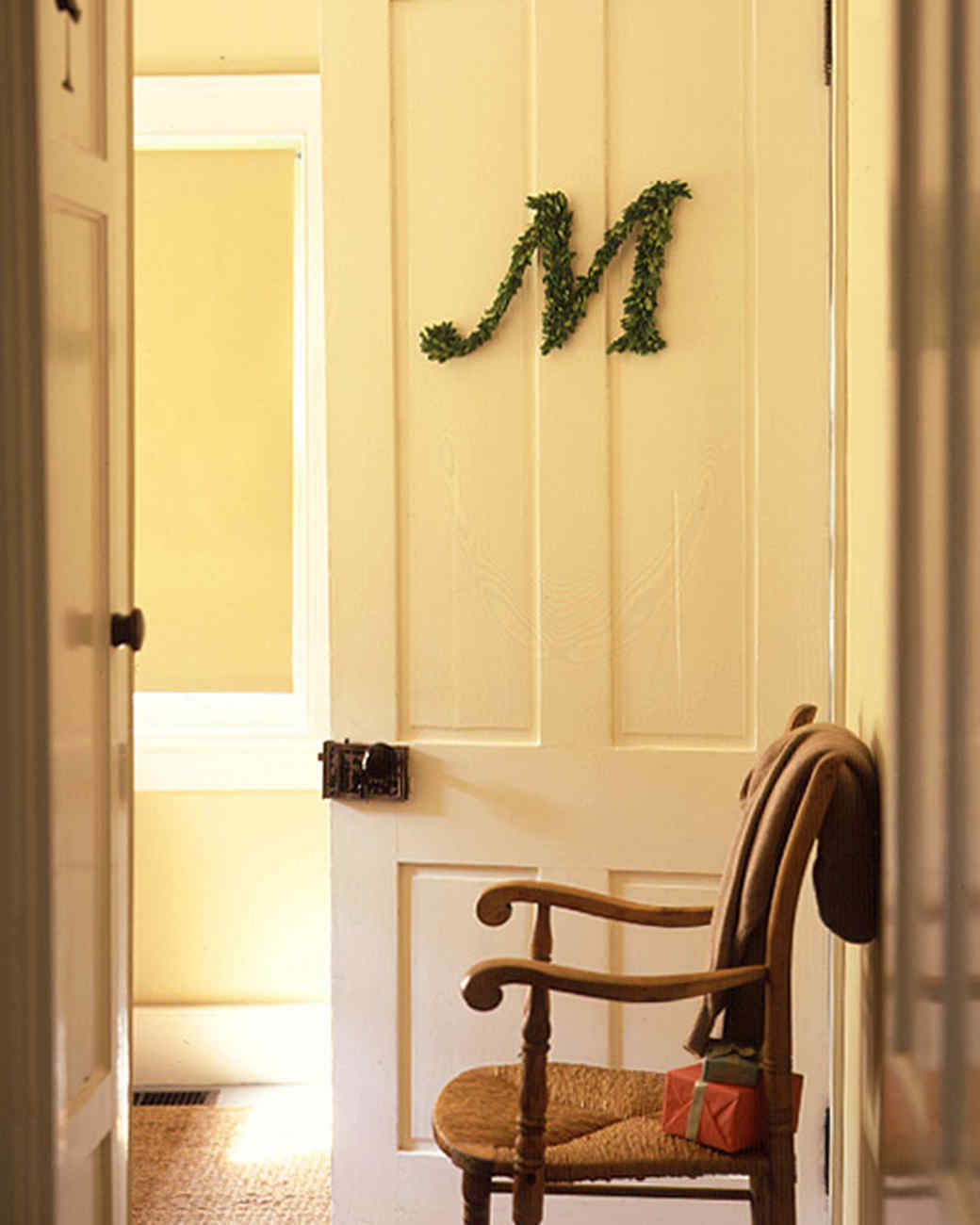 Monogram Wreath
Say what you want to say! Write out the family initals or even a favorite word on your front door to greet guests all summer.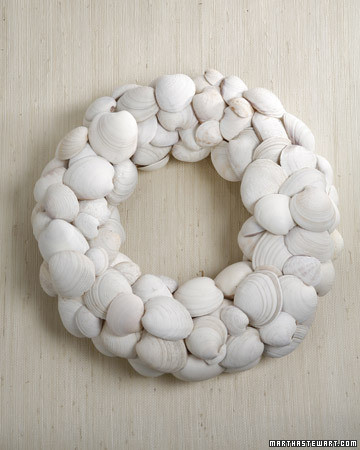 Clamshell Wreath
A clam-covered wreath will remind you of being by the bay every time you open the door.

Mussel Shell Wreath
Flex your creativity! Make a strong statement with a wreath made from pesky mussel shells.

Foil Flower Wreaths
Simple, sparkly, and beautiful: These wreaths made from stick-on foil flowers are an easy way to make your front door eye-
catching.

Succulent Wreath
Desert succulents are lively but low-maintenance.

Lustrous Wreath
A little luster goes a long way. Glow-in-the-dark wreaths are always a fun way to give you home a cozy glow.

Spring Grapevine Wreath
Decorate a store-bought grapevine wreath with small woodland creatures and greenery — it's a grown-up shoebox diorama. Depict your favorite summer habitat or garden with only a hot-glue gun and a touch of imagination.

Chile-Pepper Wreath
Beat the heat — by putting it on your front door. Be careful when you work with dried hot chile peppers; the juice will sting you hands if you come into contact with it.

Floral Sticker Wreath
Transform childhood favorites into a wreath worth using. 3-D floral stickers (like the ones that studded your favorite binder once upon a time) can be used to make a simple but sweet summer wreath.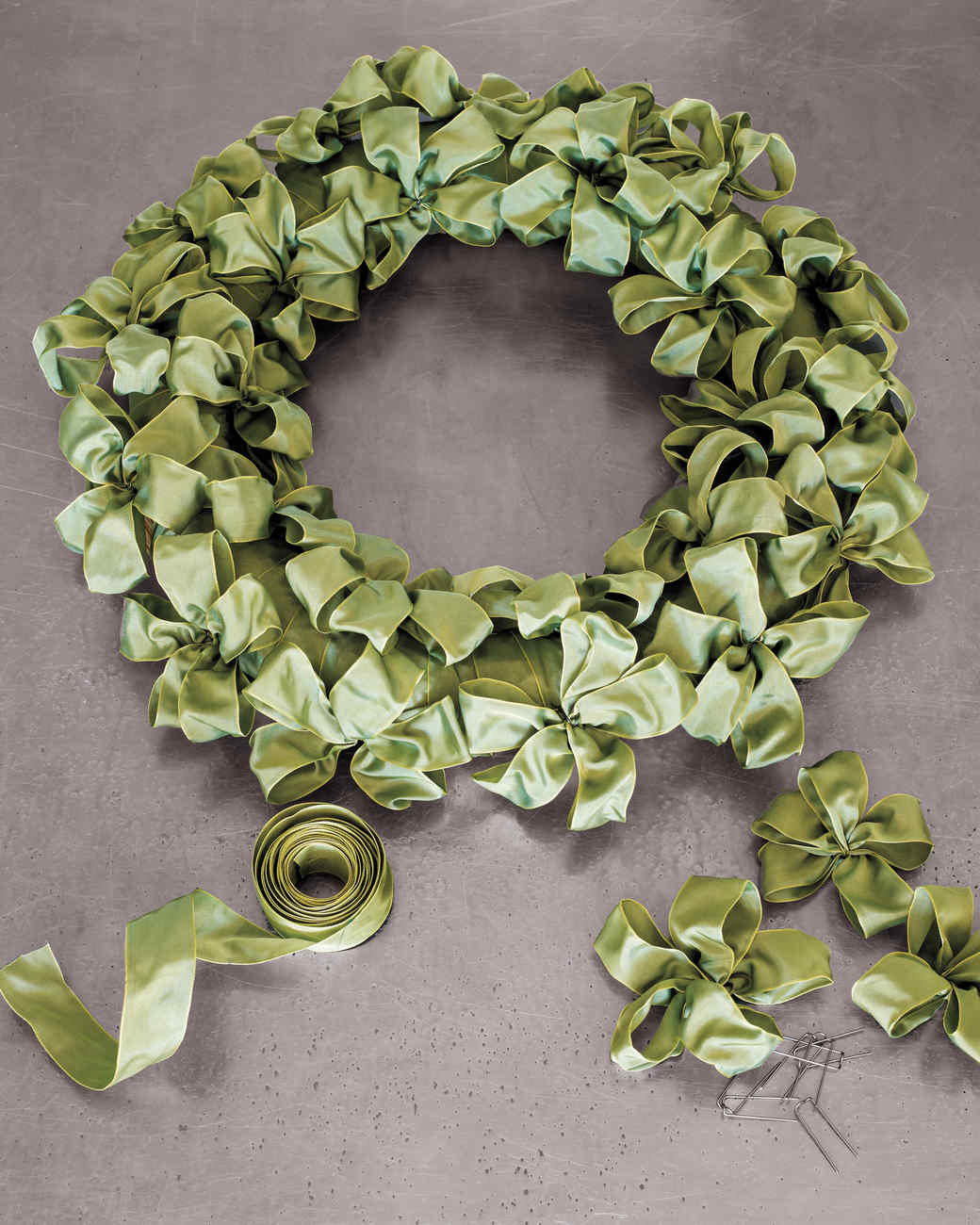 Ribbon Wreath
Wrap it up in bows! Use ribbon in a color of your choice for girlish fun on your front porch.
 
Hydrangea Wreath
We love blooming hydrangeas in a vase on the kitchen table, but we love them even more when they adorn the front door.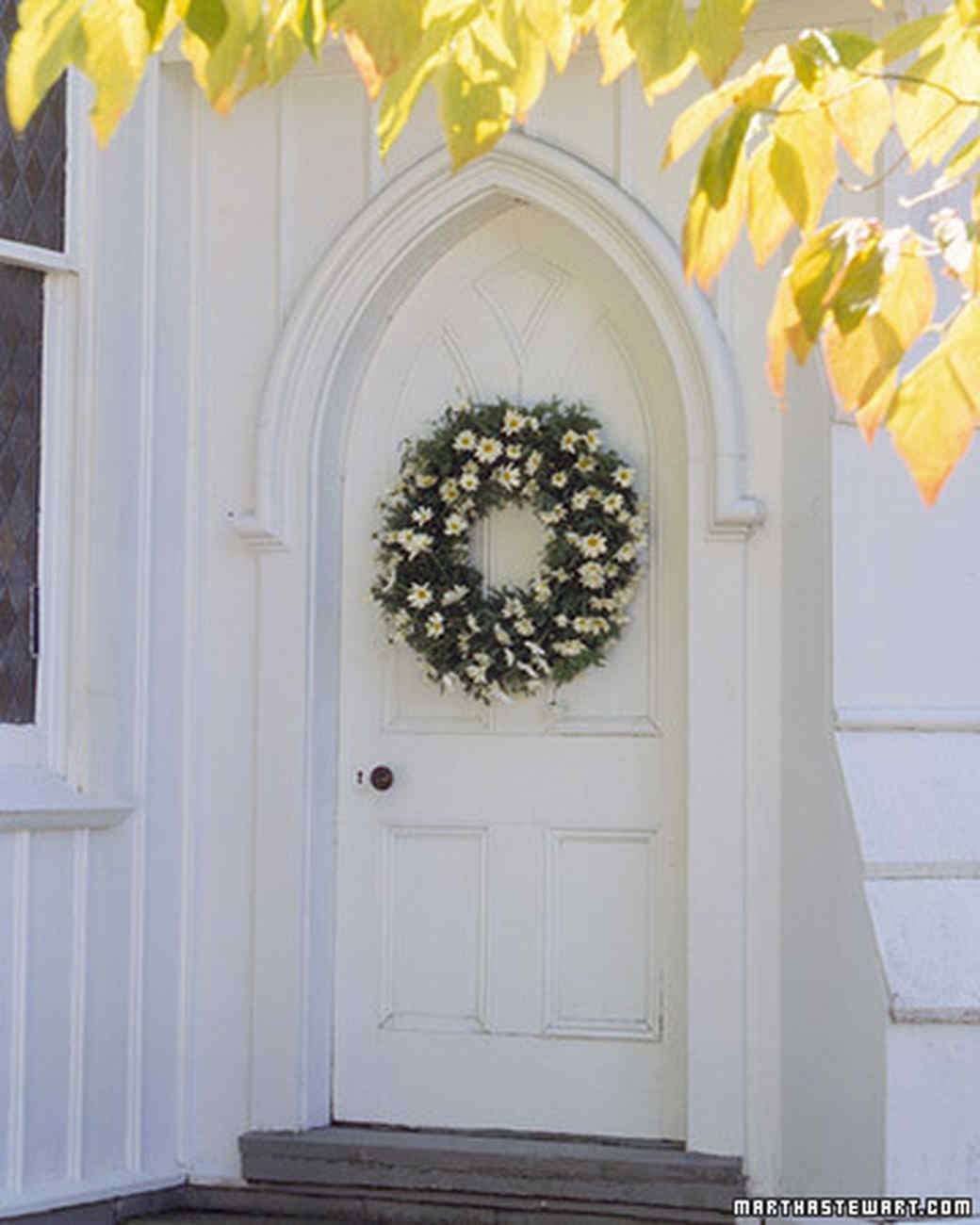 Daisy Welcome Wreath
Stud a green wreath with unassuming daisies — the friendliest flower — for homegrown DIY charm.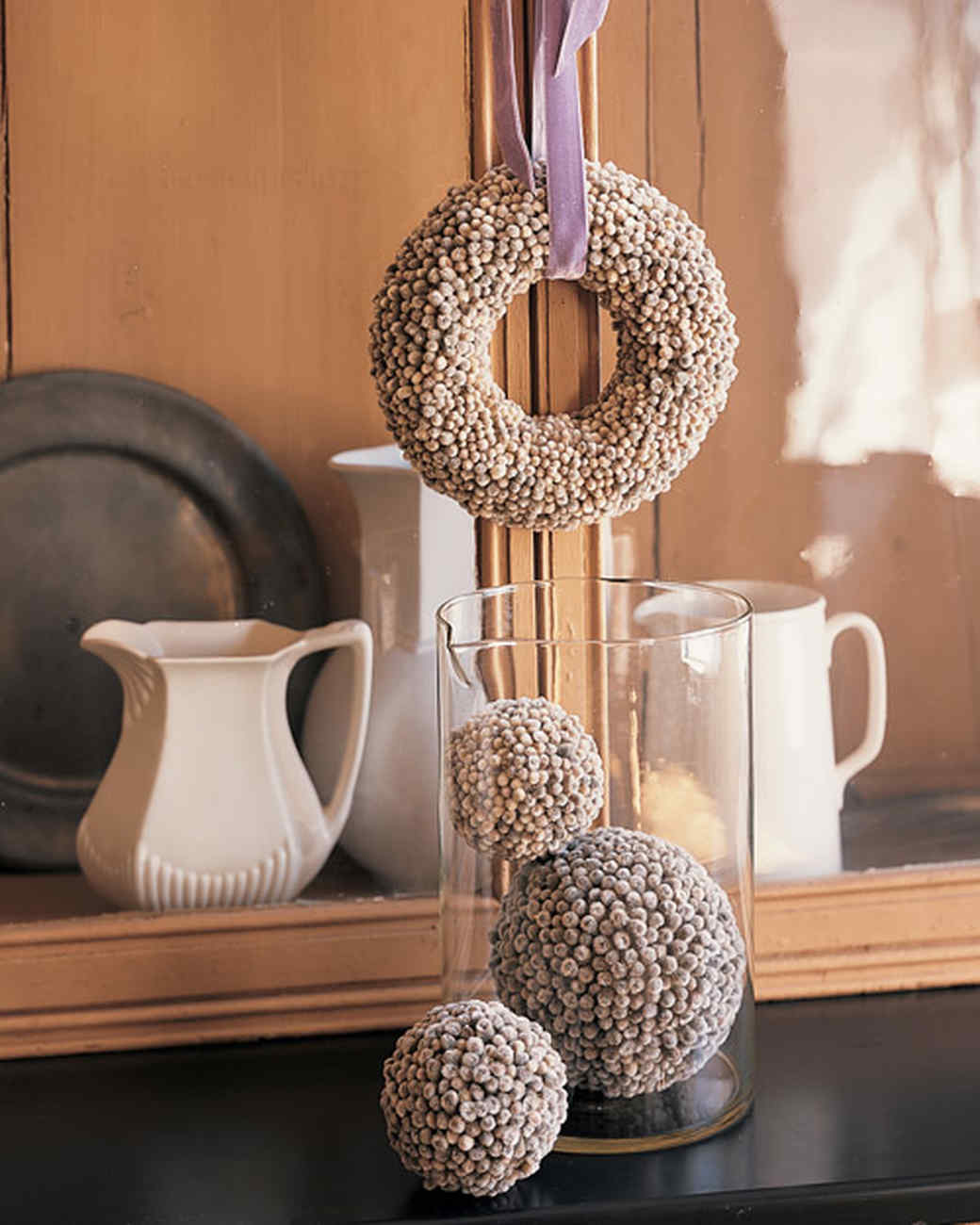 Pussy-Willow Wreath and Balls
Something bright and simple — like this pussy-willow wreath — is always a welcoming sight.