13 Halloween Window Decorations That Will Creep Out All Your Neighbors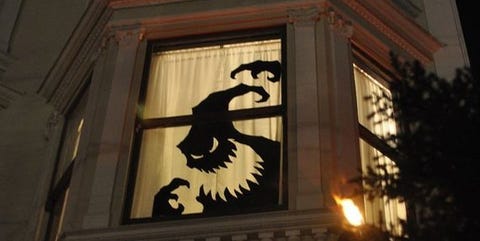 One of the spookiest, creepiest ways to get your home in the Halloween spirit is to take full advantage of your windows — they're the perfect space for cool decals, because when the light from inside shines out, it leaves an eerie, shadowy glow. Plus, there's a whole host of other decorations you can add to your windows — Halloween lights, hanging ghosts, even creepy characters who will peer out at passersby. From bats to bloody handprints, these are the window decorations you need this Halloween.
1: 
Shady Spiders Window Posters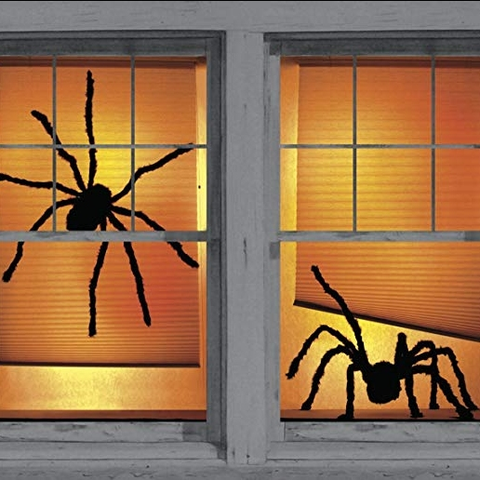 Let's hope to never see actual spiders this big.
2: 
Nightmare Before Christmas Window Decal

HarborDesignCo
etsy.com 
$17.99
3: 
Friendly Ghost Window Decal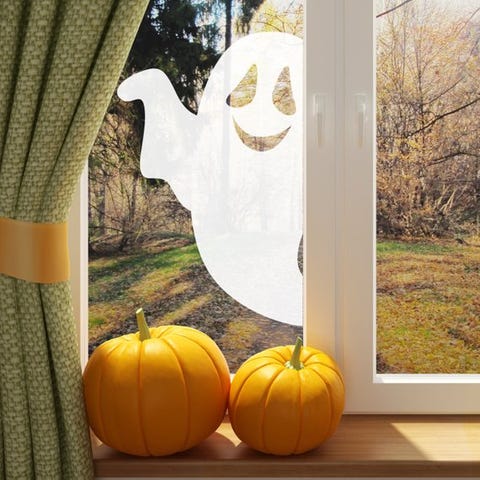 4: 
Bat Silhouette Window Light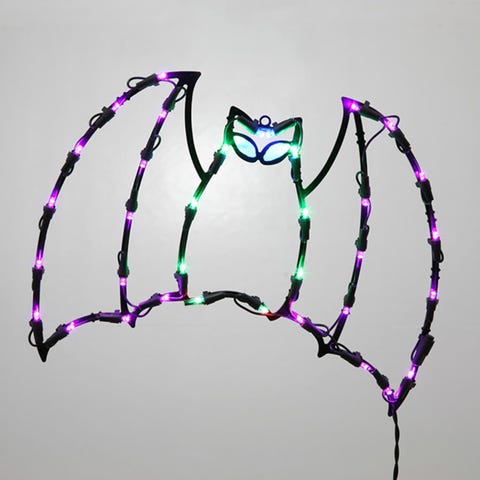 5: 
Cat Eyes Window Poster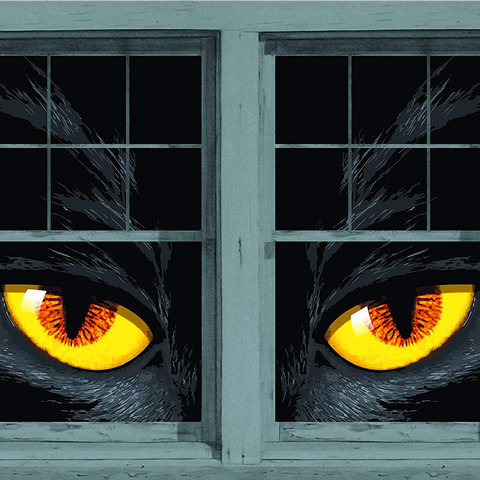 6: 
Pumpkin Silhouette Window Light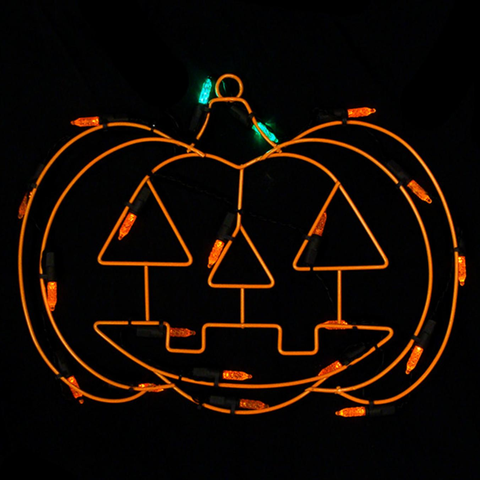 7: 
Ghost Window Crasher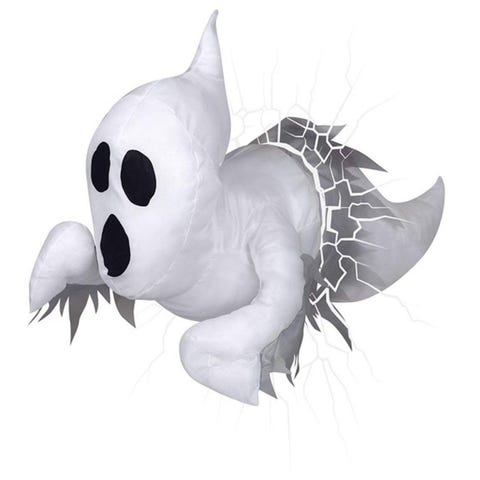 8: 
Pop-Open Color Change Ghost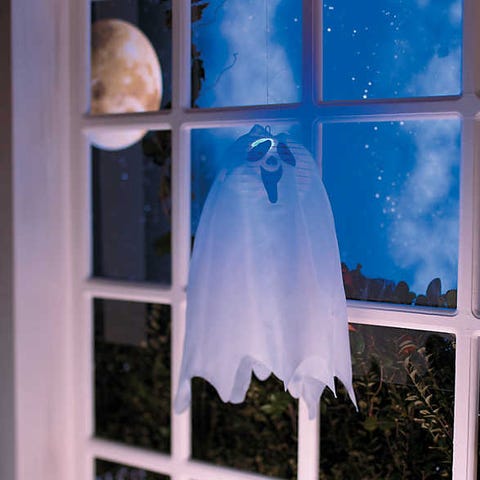 9: 
Demon & Silent Shrieker Window Poster Set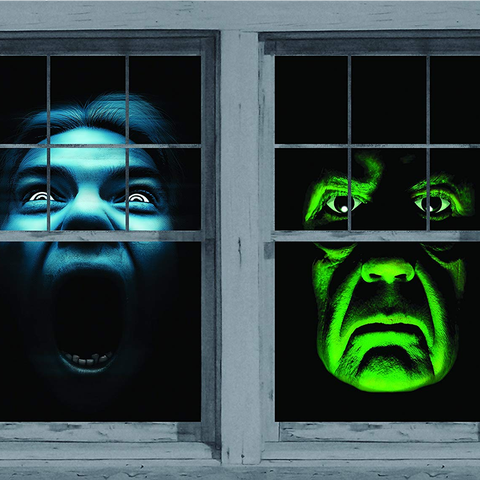 10: 
Bat Vinyl Window Decals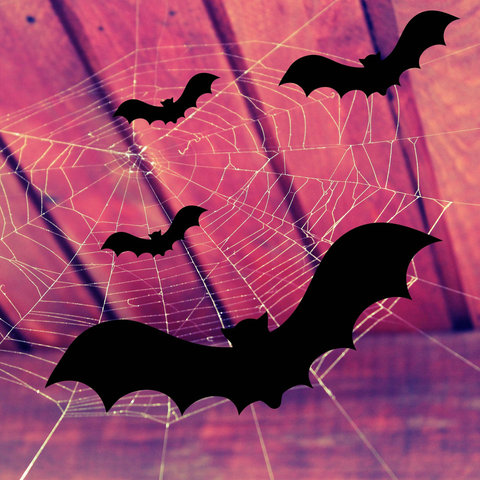 For something a little more subtle, stock up on these bat decals.
11: 
Window Tapping Witch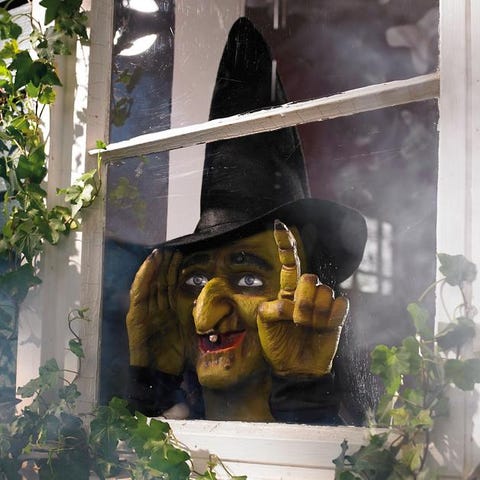 12: 
Witch Silhouette Window Light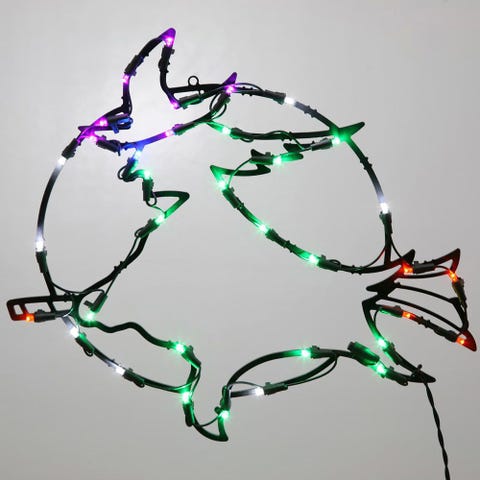 13: 
Bloody Handprint Window Decals